By Margo Simon Golden, MPH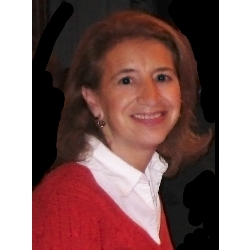 We have all been touched by cancer.  I was in my thirties, married for nine months, and diagnosed with breast cancer.   Four years later, now ten years ago, my breast cancer metastasized to my lungs.  I am grateful and thankful to all the dedicated men and women, past and present, in all capacities, who helped to develop treatment options and hope that I never run out of options.   I also support  the common sense approach of preventing cancer before it starts. True prevention of breast cancer is eliminating carcinogens. Prevention is the cure.
Since being diagnosed, not many things shock me anymore.  Yet, at a Silent Spring Institute forum and in a recent interview, Margaret Kripke, Ph.D., a co-author of the April 2010 President's Cancer Panel report, Reducing Environmental Cancer Risk: What We Can Do Now, did just that.
Dr. Kripke, a prominent immunology cancer researcher at University of Texas MD Anderson Cancer Center, said that before beginning this groundbreaking report, she was skeptical about the link between environmental toxins and cancer.  She erroneously believed that consumer products were tested for toxic chemicals before they were put on the market. She thought that if a chemical was a known carcinogen, it would be regulated or banned.  She further assumed that if something were regulated in the United States, that those regulations would be enforced.  Dr. Kripke stated that all it took was one meeting to learn that those assumptions were simply not true.  Dr. Kripke quickly went from being a skeptic to a crusader for toxic chemical reform.
I congratulate Dr. Kripke for her honesty about her "enormously eye opening experience" but it surprised me to realize that a renowned cancer specialist, influencing government policy, was learning about this deep into her career in cancer research.  If someone like her could be misled, what about everyone else?  It concerns me that government leaders and policy makers believe we are being well protected from environmental toxins when in fact we are not.  Current laws do not protect us. We are all vulnerable and live with constant daily and lifetime exposures to the health risks and harm from persistent, bioaccumulative, systemic, synergistic, hormone disrupting toxic chemicals such as bisphenol A (BPA) and formaldehyde.
Dr. Kripke shifted her perspective and recognized in the report, "the true burden of environmentally induced cancer has been grossly underestimated."  The panel urged the President, "most strongly to use the power of your office to remove the carcinogens and other toxins from our food, water, and air that needlessly increase health care costs, cripple our Nation's productivity, and devastate American lives."
Momentum is building as legions of scientists, health professionals, public health advocates, academic leaders, and citizens across the country are enthusiastically praising the report and calling on President Obama to move forward and embrace the Precautionary Principle approach.  To a world in which known and suspected cancer causing chemicals are not found in our workplaces, schools, or in our everyday products on sale at the corner store. To a future where infants at birth do not carry a burden of hazardous industrial chemicals passed along from their mother's umbilical cord: as the Panel stated, born "pre-polluted."
Soon, I hope more people, policy makers, and organizations have their own "enormously eye opening experience," as they shift their perspective toward the Precautionary Principle.  We have a right to trust that our environment and the consumer products we all use every day are safe.  Let's make 2011 the year that it happens.
Margo is on the Board of Directors of the Women's Community Cancer Project, represents the Women's Community Cancer Project on the Alliance for a Healthy Tomorrow Governing Board, and is the President of the Board of the Massachusetts Breast Cancer Coalition.